Horse racing is a sport that is known to be lavish and grand which is why you might see a lot of events making the news for reasons such as style and fashion. It is a sport that is embraced by Royalty and those who hold high ranks in society. So, if you are heading to your first horse racing experience, it can help to understand what the etiquette might be.
Horse Racing Dress Code
One of the main things you have to get right when it comes to horse racing is making sure that you dress correctly. For the men, this means that you are going to need your morning suit and a suitable tie because the dress code is smart.
This is much the same for women, so make sure you pick a smart dress that fits the tone while you could always opt to wear a hat if required. The best rule to follow is that smart and formal always wins the day!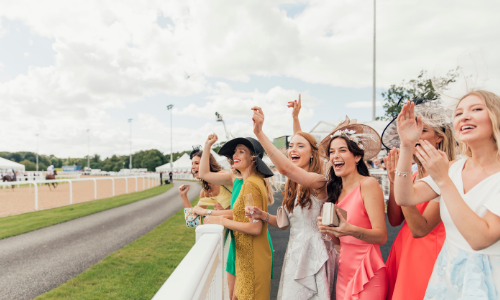 Understand the Rules of Your Enclosure
Your behaviour is going to be monitored so it makes sense to do the right thing and be well-mannered and considerate of others. Being loud and rowdy is going to see you removed from the course but we are not saying to have some fun. Celebrate when you win but being abusive, obnoxious and inconsiderate is going to see your experience cut short.
Be Respectful
Remember that you are betting and that the bookmaker is providing you with a service. So, if you win big, try not to get overly excited to the point where you are showing off. Furthermore, when you are dealing with a bookmaker, remember that they have a job to do but they will also give your money because that is the law. Therefore, some patience will go a long way, so don't push or shove yourself to the front of the queue.
Avoid Trying to Get into Another Enclosure
It might be tempting to try and blag your way into another enclosure, especially those that are considered to be more upmarket. It simply will not work and it will work against you which means that you will find yourself being marched off the course fairly quickly. So, enjoy where you are and embrace the moment.
Don't Shout Abuse
You might have bet money on a certain horse or jockey, only for them to finish last or not at all. You have to understand that this is part of horse racing, so don't feel the urge to shout at the horse or the jockey as that won't change the outcome but it will cause you problems. Of course, it is not nice losing money but always remember not to bet too much and only bet what you can afford to lose.
Horse racing is a complete experience and an event that you can enjoy fully if you do the right things. So, make sure you plan your day at the races, follow the etiquette and you will find that you get as much from it as possible.
Latest posts from our racing blog