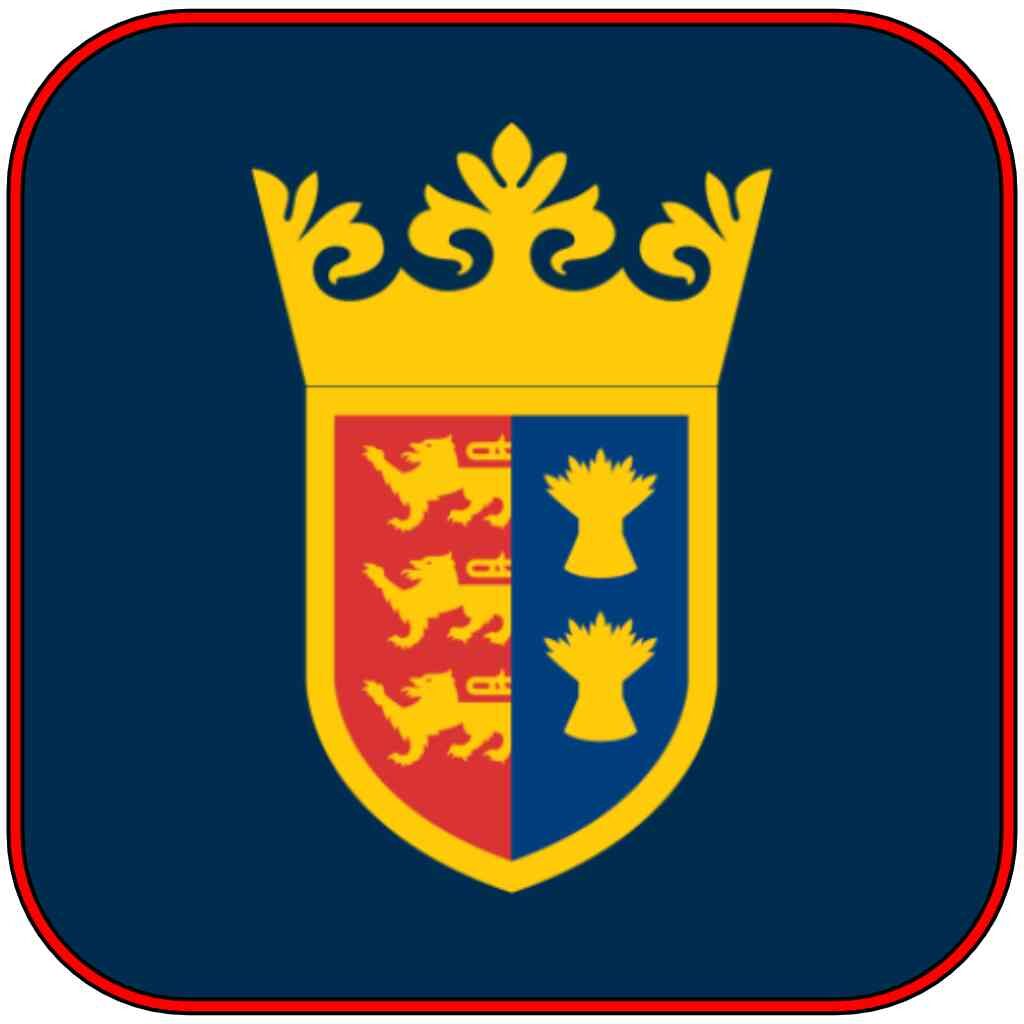 Key Features Of The Chester Racecourse App
Best For
Racegoers attending an event at Chester Racecourse.​
Racing Related
Receive digital tickets, view fixtures, get directions and full digital course map.
App Details
Available on the Apple App Store & Google Play Store.
Want to get the most from your day at Chester racecourse? Then look no further than this fully functional Chester racecourse app, which you can download now for iPhone and Android devices. Join over 10,000 other Android users who have installed this on to their devices from the Google Play Store.
This official race-day mobile app is a handy pocket tool to have if you're heading to the racecourse for the day. The app can be used to to receive digital racecourse tickets, track the day's race fixtures and more.
Chester Racecourse App Overview
First of all, you can expect unrivalled access to information from the UK's oldest racecourse that is still in use. Chester has hosted races since the sixteenth century and still manages to attract crowds of up to 43,000 for its busiest fixtures.
It's also about the smallest racecourse on the English racing calendar at just one mile and one furlong.
Roodee, as it's known, is home to a number of significant races especially around May when there is the Chester Cup, Chester Oaks, Huxley Stakes, Chester Vase, Ormonde Stakes and the Dee Stakes.
While the key races are often broadcast on terrestrial television, the Chester Races app is the best way to stay up to date with events year-round to those who like to see the action in the flesh.
Chester Racecourse Stand Layout
The interface is very simple and easy to use. It's got a nice feel and look and isn't bogged down with complicated menu systems.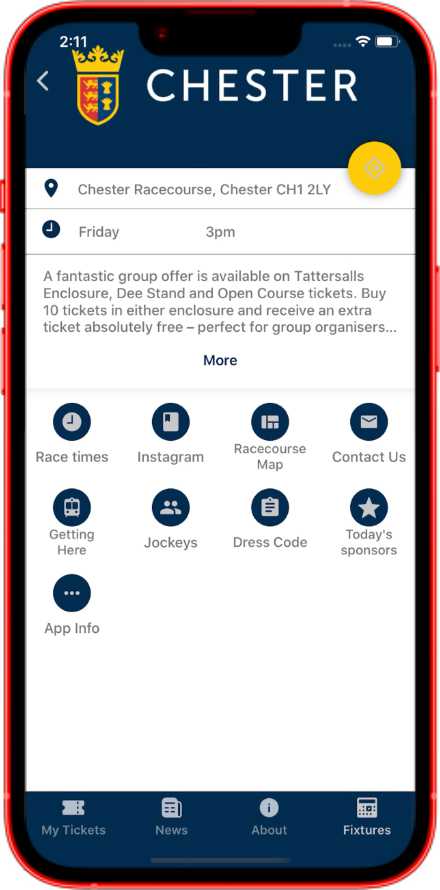 In terms of the features, you can see a full calendar of fixtures at Chester Racecourse, which is updated as they are announced.
Racecards for each fixture, providing details on race times, horses and jockeys mean users know exactly what's happening on race day.
One major negative to the app is that it is only functional to those who have purchased a ticket to an upcoming event at Chester racecourse. Upon purchasing a ticket, app registration details will be sent via email, enabling the ticket-holder to open up all of the app features.
A nice example is the live predictions feature, which is offered for each race and indicates which horses will finish 1st, 2nd and 3rd. Take care with this feature – it's certainly not foolproof but it is quite useful and good fun. You can also expect to view up-to-the-minute results for every race from every Chester fixture. You can see our latest horse racing tips to see if we have any selections for Chester races today from the menu.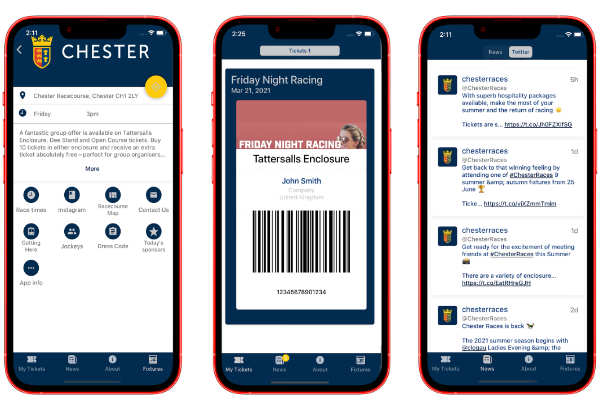 The graphics are nice and the illustrated course map showing all stands and enclosures makes it really enticing.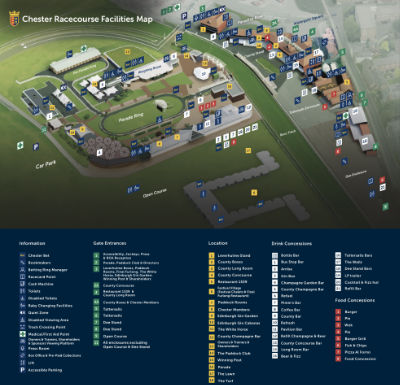 Finally, there is also a tonne of widgets to help you identify jockeys and horses while they are racing.
Chester Racecourse From Above
Where is Chester Racecourse?