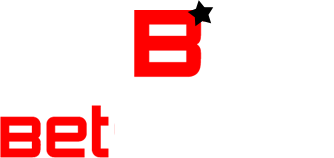 BetShare is a free service, bringing you the hottest racing tips and news every day
Twitter followers to date and counting
We're a large UK tipping community thanks to our amazing tipsters
Next up TIPS from BetShare's expert tipsters
Next 3 TwitterNAP Racing Tips
1. A person with superior knowledge and experience in a given field, who imparts their wisdom to others by offering tips on horse racing, football, etc for the purposes of making money for themselves and others

RANK

TIPSTER
TIPS
WINS
RECORD
PTS
1
Bobcat

15

21
2
W L L L L L L - - -
31.30
2
skybluealan

9

18
1
- - - - P W L - - -
-19.80
★ = Tipster of the month Titles | W = Win X = No Win 0 = Not yet logged | Scores correct as of Aug 7, 2022 @ 6:16 pm
Looking for the best racing tips all in one place in an easy to understand and consistent format? You've come to the right place. TwitterNAPs is the place where tipster share their top three bets, every day, in the unique Bet Share format. You can use our bang up to date table to see which tipsters are on hot streaks and which are best avoided!
Our unique format means we are the home of the famous BetShare treble. Each month about 5-10 of the trebles tipped on these pages will come crashing in, with a whole load of tipster noise. Most are over 100/1 and the biggest shared ever was 1,800/1. Get on one today!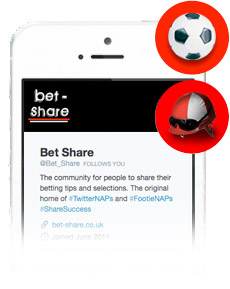 Divided into a NAP (safe bet of the day) NB (Next Best bet of the day) and IWAC (In With a Chance – an outsider with odds of 5/1 or greater). Use them individually, as a treble, or a mixture from different tipsters. Good luck, and remember to share your bets with us!
*FootieNAPs IWAC minimum is 2/1
The Bet-Share blog is regularly updated with the latest racing apps, betting help and course and event guides. Find the categories below. 
Latest Racing App Reviews
We regularly review the latest horse racing apps on our blog. Find all the apps you need to become a racing expert in no time at all. Get every bit of free horse racing data at your fingertips with these great apps. 

The horse racing betting calculator…

We've searched across the racing…
Find everything you need to know about the main UK race courses. On our guides, you'll find everything from where to have a  bet to how to order your drinks on an app and jump the queue at selected race courses. 

Looking ahead to the Grand…


If you're off to Haydock…
Betting School - Beginners Guides To Horse Racing Betting
When you first open a betting account you may be overawed by the amount of information in from of you, especially for horse racing. On our betting school blog, we will walk you through everything you need to know to go from beginner to expert level. 

Familiarising yourself with the world…

you might find yourself confused…

When it comes to betting on horses on betting apps there is a wide difference between a very good app and a very poor app. Some apps will only show you the colours of the jockey and the odds. Some will have Racing Post write up and show you a video of all the horse's past races. Here are some of our latest reviews. 

10Bet the bookmaker was first…

The Betway app is available…

BetShare is all about the wisdom of our followers.
Have you got a hot tip, or a bit of insider information? Or perhaps you've conducted some analysis and come up with a system that can't fail? Maybe it's just your own thoughts on which horse/team/person to back.
Whichever, this is the place to share them with everyone else. It's what we're all about! #Sharesuccess.
What our followers say...
Want to join the BetShare party?
So you want to get involved? Think your tipping skills are a match for anyone? Think you can handle the pressure? Read on...