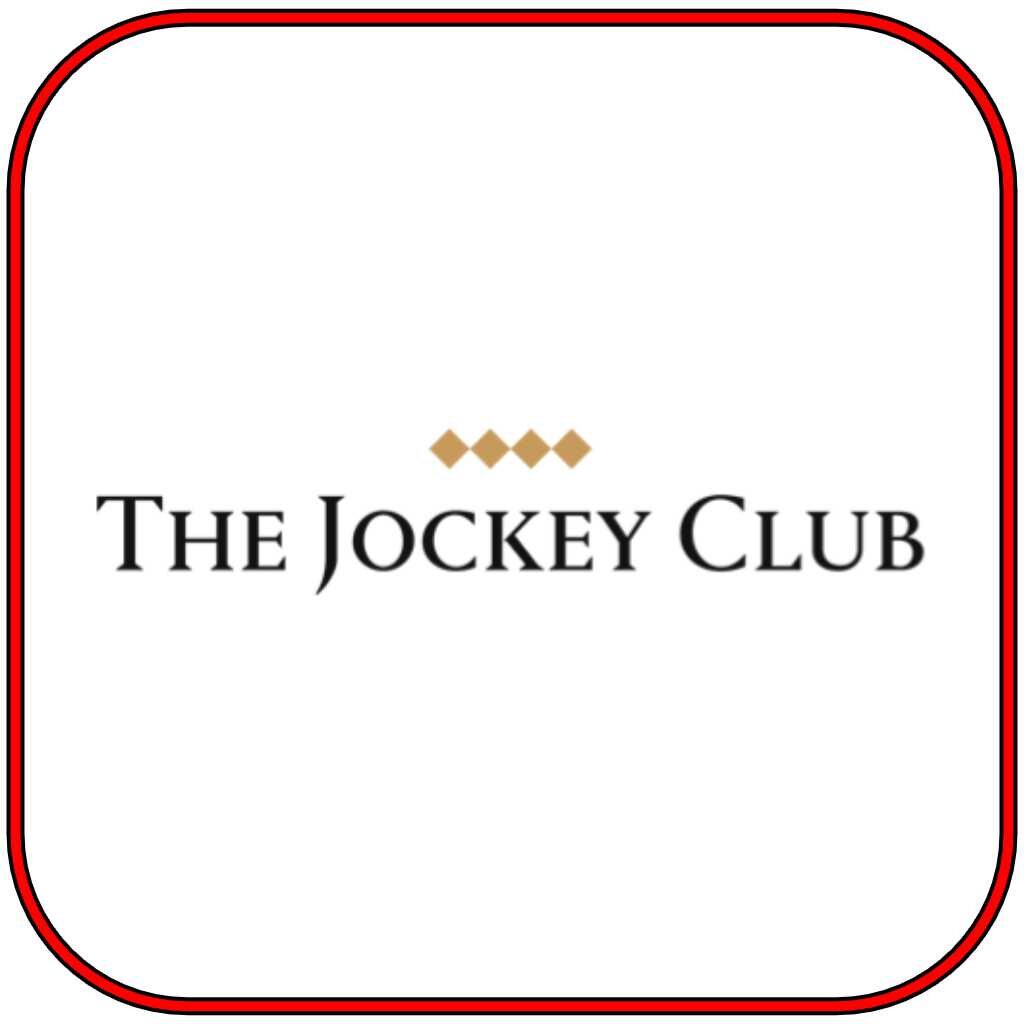 Key Features Of The Jockey Club App
Best for
Horse racing fans who like to attend racing events throughout the UK.
Racing related
15 racecourse apps in one, including Haydock Park! Buy tickets, get course guides and view racecards.
App Details
Available from the Uk Apple App Store (iOS) & UK Google Play Store (Android)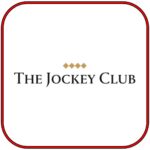 If you're off to Haydock Park for a day at the races then the app you'll need is by the Jockey Club who has 1 app which integrates 15 courses. To find it search for "Jockey Club Race On" on iTunes or Google Play store.
The Haydock Park section within the Jockey Club app features the latest news on race days, music events, ladies' evenings, and more. Access the latest odds, popular racecards, racing results, promotional offers, and feature race days. In addition, the travel section is especially helpful for visitors new to the racetrack.
Racecourse Fixtures & Results
The results page features the prize money, the winning time, tote win, tote place, tote exacta, straight forecast, tricast, and the number of runners. If you want to watch the horse racing videos at the Haydock Park racecourse, tap on the Home tab.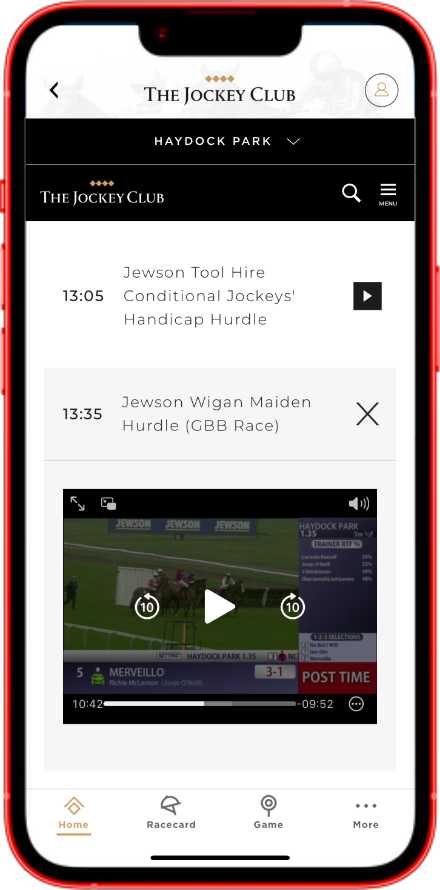 The home page also provides information about the popular racetrack, together with website and telephone contacts details for general enquiries.
The Haydock Park Racecourse is one of the UK's busiest racecourses, with events taking place every week of the month. We regularly feature tips from Haydock in our Twitter Naps racing tips section. The app was designed to keep you up-to-date with the latest news and provide you with information on events and race days taking place throughout the year.
With a user-friendly interface, a tonne of interactive and useful features and the chance to receive promotional offers, this app certainly has a lot to offer.
Unlike many racecourses, Haydock hosts a wide range of activities each and every day, so what better way to keep people updated than to have an interactive app, complete with maps, videos, racecards and results!
What's interesting about the Haydock Park Racecourse app is that there's an inclusion of music and other social events unrelated to racing, meaning that a diverse range of people can enjoy this app and the racecourse. Though, you can of course still access racecards, results and videos of previous races at the course.
The app is available in iTunes, so can be installed onto your iPhone, iPad or Macbook with ease, and for free.
Plan Your Day At The Racecourse 
The app has a strong focus on helping its client base arrange visits to the racecourse. It does this by providing a responsive and interactive map, which shows you exactly where to go for which activity.
It has a large travel section too, which acts as a great guide to the facilities at the racecourse. This teamed with a news section enables visitors to plan their day ahead of time and make the most of the facilities and events on offer.
User Perks
Those that use the app can benefit from users' perks, such as the promotional offers that often arise and can be redeemed via using the app only. Such offers can be found in the Game section found within the bottom menu bar.
Results & Information
One of the most noteworthy things about this app is how much information it provides on the results and racecourse even though you can't bet on anything. You don't find this often in apps of this kind, so having access to the trophy stakes, prize money, straight forecast, runners, tri-cast, win time and tote place is like an unexpected add-on that users benefit from!
The homepage is also full of useful information about the course and provides you with all the contact details required to book your day out or get through to one of the team.
Navigation & Design
Navigation features on this app are clear and concisely laid out. The menu is pretty self-explanatory and is not overloaded with useful information. Instead, you can see that the app has been simplified to ensure that it is user-friendly and easy to understand.
The design is well-branded, using the right amount of colour while still using a white background. With so much information to take in, this type of background is vital as it allows users to read with ease and therefore keeps them engaged for longer.
The videos are also really nicely laid out in an orderly fashion. The images are vivid and the videos are of high quality.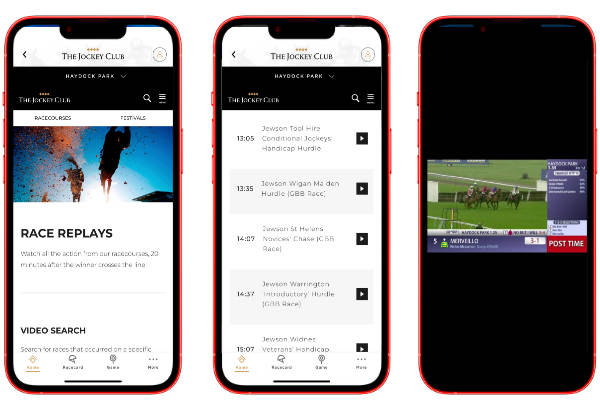 Overall the Haydock Park app delivers above and beyond expectations and therefore deserves a five out of five in our eyes! Don't you agree?