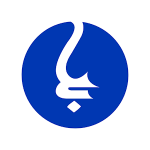 One of the top racing apps available to download on iTunes is the Racing Post app, so it's a nice surprise to have a download that's sponsored by Racing Post. The Godolphin racing app features exclusive news stories from international horse racing, race entries, and results, plus you can also access up to date information on the horses. The app also provides an array of other content and keeps you up to date with the international horse racing stable, Godolphin. This particular stable is headquartered in Dubai and is sponsored by Emirates Airlines.
Download the Godolphin Racing App on iTunes
It's a medium-sized app at 16.0, but it's catered more toward the newer Apple devices, as you'll require iOS 7.0 or higher. The developer is CenturyComm which makes the popular Racing Post app, also available to download through iTunes. On the iTunes preview page, the Godolphin racing app has received a five-star rating for all versions from 11 users. There is a link to Godolphin racing support on the iTunes preview page in case you need to report any issues.
Advantages of the Godolphin Racing App
Godolphin is an international horse racing stable that hosts many favourite runners. It's headquartered in Dubai and internationally sponsored by Emirate Airlines. The app features racing news stories, race entries, and race results. In addition, you will also get in-depth information on the horses in training, plus exclusive photographs from the stable's main training facilities that are based in Dubai and Newmarket.
The screenshots for the Godolphin app highlight the professional appearance of this app. When you view the card you will get the official rating of the runner, its weight, and a short synopsis of the runner's performance.
T = the name of the trainer
J = jockey.
You'll get details of the trainer and jockey, together with the horse's weight. The news stories include a picture to entice you to read further. The news is in date order so you will know which news is the most current.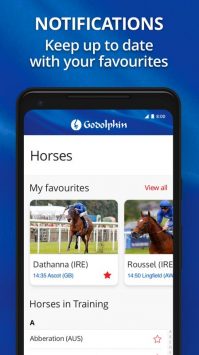 The developer allows you to share the news story through email or Twitter. If you want to get the news on the training in Newmarket or Dubai, click on the 'today' tab at the base of the page. Other useful tabs include entries, results, news and horses. The Godolphin racing app is extremely easy to navigate.
The latest version included bug fixes so there's less chance of the app crashing. It's quite a large app at 16.0 MB, but it's a worthwhile racing app, as it's under the Racing Post brand, which has an extremely popular app that has retained its excellent rating over the years. You can only expect a similar performance from the same developer of the Racing Post app, CenturyComm Limited.