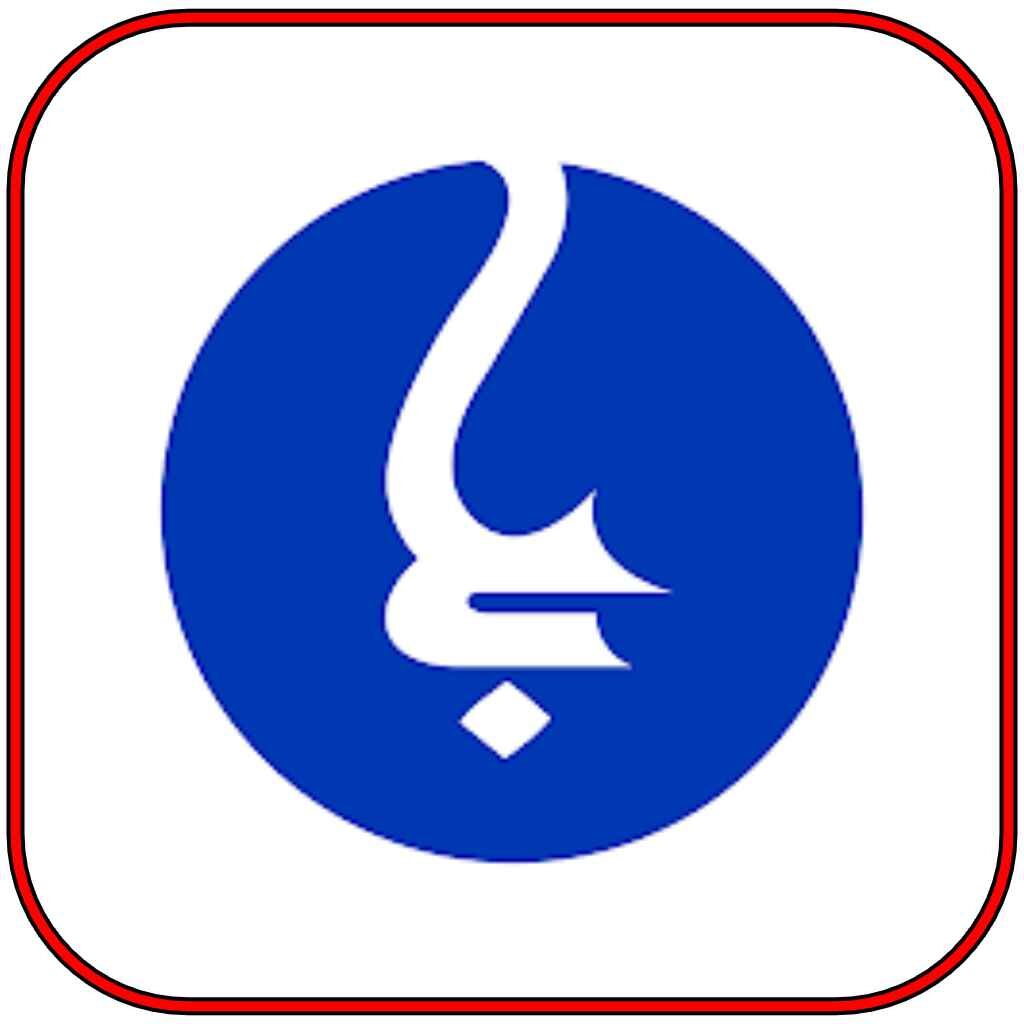 Key Features Of The Godolphin Racing App
Best for
Tracking horses and getting the latest news from the Godolpin teams around the world.
Racing related
racecards, news, breeding information, Jockey guides and links to Godolphin's social media pages.
App Details
Available from the Apple App Store & Google Play Store.
One of the top racing apps available to download on iTunes and Google Play is the Racing Post app. Theefore, it's no real surprise that the Racing Post have been trusted to develop the Godolphin Racing app on behalf of the prestigious stables.
The Godolphin racing app features exclusive news stories from international horse racing, race entries, and results Users can also access up to date information on the stable's horses.
Godolphin is headquartered in Dubai, but has stables located al around the world, for example:
UK
France
Australia
USA
Japan
Ireland
Advantages of the Godolphin Racing App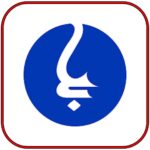 The Godolphin Racing app features racing news stories, race entries, and race results. In addition, there's information on the horses in training, plus exclusive photographs from the stable's main training facilities that are based in Dubai and Newmarket.
The screenshots for the Godolphin app highlight the professional appearance of this app. When you view the card you'll get details of the trainer and jockey, together with the horse's weight.
T = the name of the trainer.

J = jockey.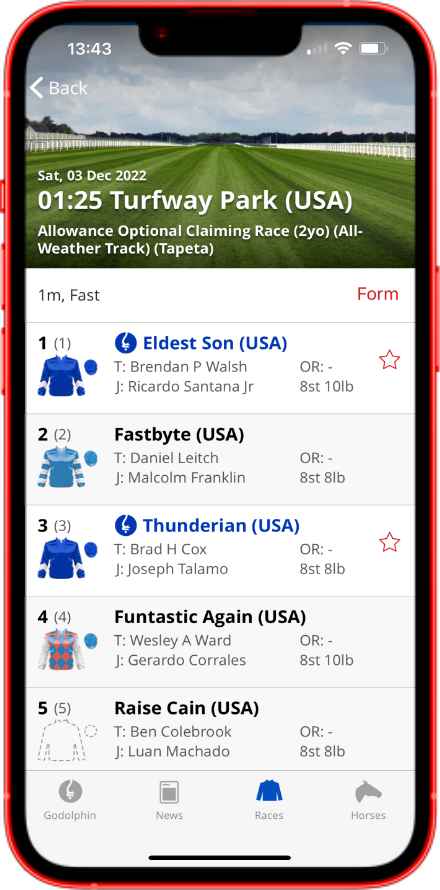 Tapping on a horse will open up a much more detailed synopsis. Here you can find out
Lifetime form
Race Record
Future Race Entries
Age & Description
Official Rating
Sire
Dam
Sire's Sire
Dam's Sire
Trainer
Breeder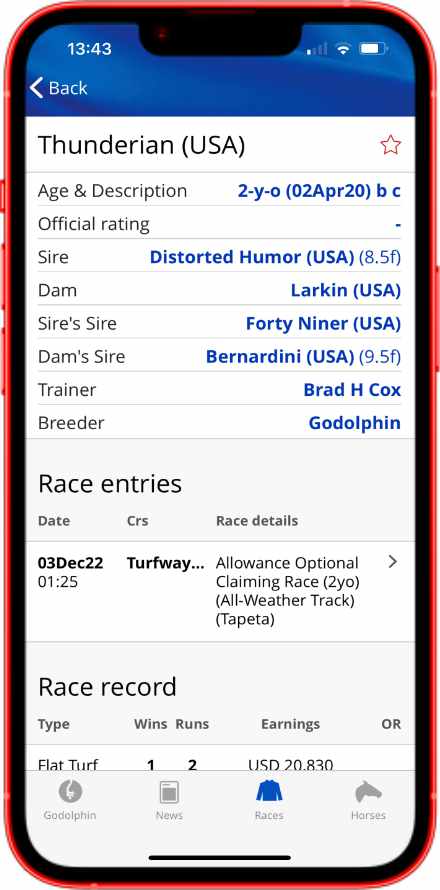 A list of all the horses within the Godolphin team appear in a nice user friendly list. Full details are provided and each horse can be added to a favourites list for easy access. Adding a horse as a favourite will also activate notifications (if allowed) to show when that particular horse is entered in to future races. 
The news stories include a picture to entice you to read further. The news is in date order so you will know which news is the most current. The app allows users to share the news story through messaging apps, email or via social media, such as Twitter.
App Screenshots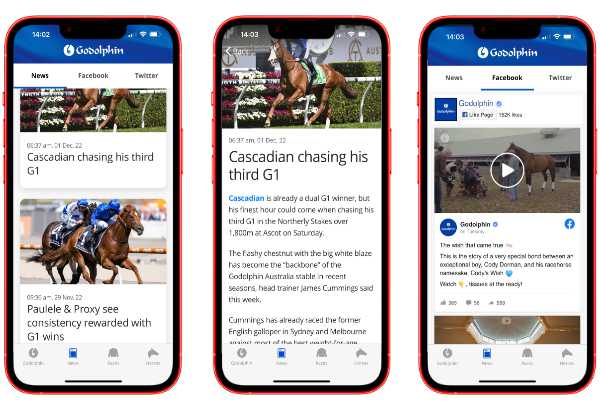 The latest version resolved a font issue, but the app in general is reviewed for bug fixes on a regular basis and general improvements are made as and when it is seen fit. 
All in all, the Godolphin Racing app is a very useful information tool to those who are looking to bet or follow horses from the stable. The fact it is developed by the Racing Post is a big plus point and has helped the app to hold a lot of information, while still remaining easy to navigate.