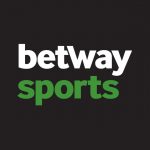 The Betway app is available on all devices; Android, Windows, Blackberry, iOS & many more.
Register and claim up to £100 in Free bets – If you are a new customer to Betway then you might want to take advantage of the Betway sports welcome offer. Basically, when a new customer registers with Betway you can get up to £100 when you make your first deposit minimum of £10. To register simply click the link below.
Before downloading or installing the Betway app, it's important that you have registered beforehand. If you're looking for a different betting app you can see our independent comparison of betting apps here.
The Betway App Download
iPhone and iPad
You can download the Betway sports app for IOS exactly the same way but you would download any other dedicated app. If you follow these instructions you can't go wrong.
Register for an account with Betway here.
In Google search for "Betway sports app iTunes" you'll normally find it's #1 in the results.
There you will be able to download the dedicated app directly from iTunes.
The alternate method and the way we prefer to install the app is by adding it as a bookmark on the home-screen of your iOS device. Although this isn't the way you would normally do it, you'll find it saves valuable space and the app performs better too.
All you need to do if you opt to install Betway app this way is to follow the instruction laid out on the image below. Again, it's important that you have set up your account before you install the Betway app. Click the link below to set up the account then complete the step highlighted below.
Now you have registered click the link above, then complete the final steps.
Android download
For Android users that wish to install Betway app there is a couple of extra step to take, but we will take you through every aspect of installing the app so you don't miss any of the fundamental steps..
Now, if you haven't already done so hit the link below to register, for those of you that have, we can carry on with adjusting the settings on your Android or mobile device so that you can install Betway app on your device. What you need to do now, hit the menu key on your mobile device, then follow the steps in the image directly below.
So that's the most important part of the puzzle done, now we are going to take the final steps needed to install Betway app. We have displayed the instructions on how to add the app as a shortcut to your mobile device's home screen on the image below. To get you to the starting point, click the link above then simply complete the steps highlighted below.
Once you have completed these steps, you'll be able to place bets, play mobile casino games, bingo or poker whenever or wherever you please.
Attention all non iOS users this is the procedure that all Android, Windows, Blackberry, Samsung, Sony, LG or any of the other mobile brands have to follow.
The Betway App Review
We have a full Betway app review that you can take a look at if you have any further questions about any of the feature or benefits of betting with the Betway app.
Hopefully we have achieved what we set out to do, by helping you install Betway app on your mobile or tablet device.