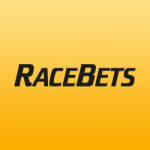 The majority of horse racing punters out there will recognise this online bookmaker, for those of you that are not as familiar with them, we will tell you more about them and what they offer.  To learn more about RaceBets, you'll need to continue reading through our in-depth review.
RaceBets Mobile App For Android & iOS
Registering Your New Account: Registering your account is quick and easy to do, to set the ball in motion simply hit the button directly above. Once you have clicked on the button "Claim Up To £50 Free" you'll need to follow the steps on the images located below in order to complete the registration.
---
Get RaceBets App For Android & iOS
---
Although there is no dedicated RaceBets app to download in either App Stores (Android or iOS), do not worry. All you need to do is create a bookmark on your device which provides you with a shortcut to their mobile optimised website. If you're looking for a downloadable app see our betting apps guide here. Installing the web app enables you to quickly gain access to the RaceBets site whilst you are out and about, ensuring you don't miss out on any betting opportunities.
We are going to provide you with step-by-step instructions on how to create a shortcut on Android and iOS devices below.
Downloading/Installing the RaceBets web app for Android & iOS mobile devices is a simple process. All you have to do is simply add the shortcut to your mobile, which will then download RaceBets mobile web app on your phone. So you have easy access to your account whilst you are out on your travels. You can complete this process with 3 taps of your device.
---
RaceBets Mobile App Review
---
It's quite difficult to compare the RaceBets app with any other betting app on the market currently because they only provide betting markets for horse racing and greyhound racing. However, we do not see this as a negative, in fact, it probably works in favour of the horse racing punters out there. Our reason for that statement is that, when a bookmaker focuses on a particular market, they usually have very competitive odds and also provide bonuses that are more specific to that betting market.
Considering that this is a web app and not a dedicated app, it renders really well. In fact, if you didn't know any different, you would probably think it was a dedicated app. As you will see with the images below, the app is very easy to navigate around, and the colours of the graphics & branding are as you would expect to see with these bookmakers, the Black/Gold/White.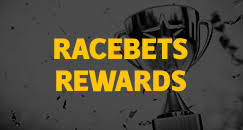 Navigating the menu: Finding your way around the menu is easy, simply click the 3 horizontal lines in the top hand corner. When the drop-down menu appears select the option you want to learn more about.
Antepost specials: There are multiple markets available when you look at placing bets via the ante-post tab, including the top flat racing jockey, best trainer and many more. Antepost bets, you usually get better odds on, so if you want to take advantage of races that offer good odds, check this tab out.
Placing a bet using the RaceBets mobile app: Placing bets is easily done when using the RaceBets app. All you need to do is make your selection, choose how much you want to stake on it and then hit place bet. As shown below.
---
RaceBets Features & Offers
---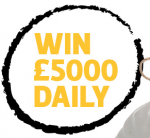 Here are some additional benefits of using the RaceBets mobile app when placing bets on horse racing.
Best Odds Guaranteed: Get the best odds guaranteed (BOG) when betting on any UK & Ireland horse races
Beaten By A Nose: There is no need to worry if your chosen nag is beaten by just a nose. When you place a bet with RaceBets, they will refund you that amount back as a free bet up to £25.
First Fence Faller: If your horse falls over at the first fence you will get a bonus bet (max £25).
Refused To Race: Stake back up to £25 if your horse refuses to race for any reason (fixed odds bets only).
---
Our Conclusion
---
So after reading our review of the RaceBets mobile app, I think you will agree that it's worth taking a look at these bookies. Especially when searching for somewhere to place horse racing bets whilst on the go?