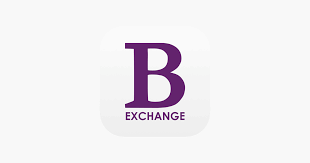 In recent years, the popularity of betting apps has significantly increased, leading to a surge in the development of such mobile platforms. One app that has gained attention is the Betdaq app, catering to the needs of punters on the go. This article aims to delve into a comprehensive review of the Betdaq app, examining its features, user experience, and overall performance.
The Betdaq betting exchange provides its users with an impressive array of sports events to choose from and attractive odds. This app has been praised for its coverage of live events and excellent customer support, setting it apart from some competitors. However, some drawbacks exist, including its design and performance on medium and small events.
By exploring the Betdaq app's strengths and weaknesses, this review will provide a transparent and informative guide for those considering using the platform for their betting needs.
Betdaq Overview
Betdaq, a prominent UK betting exchange, stands out in the market for its extensive range of sports markets and competitive odds. Launched in 2000 and acquired by Ladbrokes Coral Group in 2013, the platform has consistently evolved to maintain its reputation as a reliable and innovative betting service provider.
The Betdaq website is licensed and regulated by the UK Gambling Commission, ensuring a secure and safe environment for players. Users can trust the platform, knowing that the company meets the highest industry standards for betting service providers.
One key aspect of Betdaq is its vast selection of sports markets. The platform offers players an opportunity to bet on a wide array of major and minor events. This variety caters to a diverse array of bettors' preferences, ensuring that there is something for everyone, from football to horse racing.
In terms of odds, Betdaq consistently offers competitive pricing, making it an appealing choice for regular bettors who want to find the best value for their wagers. The platform's advanced trading software also enables users to take advantage of live betting options and cash-out features, providing them with more flexibility and control over their bets.
In recent years, the Betdaq app has emerged as a game-changer, with many users praising its intuitive and user-friendly design. The app centralises all of the website's key features, including a live betting interface, cash-out options, and a seamless registration process. The app's availability on Android devices makes it accessible to a wide range of UK bettors.
In summary, Betdaq has successfully positioned itself as a leading betting exchange in the UK, courtesy of its extensive market coverage, competitive odds, and innovative app. With the backing of the respected Ladbrokes Coral Group and adherence to the strict regulations set by the UK Gambling Commission, users can confidently rely on Betdaq for their betting needs.
Registration Process
At Betdaq, the registration process is designed to be user-friendly and straightforward. To start, simply click on the "Join Now" button located on the platform's home page. This will redirect you to the registration page containing the sign-up form.
The form requires new users to provide basic personal information such as their name, date of birth, email address, country of residence, and phone number. Once these details are filled in, the next step is to create a username and password. It's important to choose a strong password for the account's security.
During this stage of the registration process, users must also select their preferred currency and enter any promotional codes they might have. After reading and accepting the terms and conditions, new users can click on the "Complete Registration" button.
Upon completion, players will receive a confirmation email. They must follow the enclosed link to verify their email address, activating the account in the process. It's essential to remember that some countries may have restricted access to Betdaq, and users should verify if the platform is accessible from their location before signing up.
Finally, to comply with regulatory requirements, Betdaq might request further identity verification or documents such as proof of address, proof of income, or copies of identification cards. It's crucial to provide accurate information and complete the requested verification process to avoid any delays or issues with accessing the platform.
App Design and Functionality
https://www.youtube.com/watch?v=mt2wlw72wVY&embed=true
Interface and Navigation
The Betdaq mobile app features a simple and efficient design that allows users to navigate through various options with ease. The layout is clean, with quick sports links across the top and featured events/in-play on the home screen. This straightforward approach ensures that users can easily find what they're looking for and place bets without distractions.
Mobile Application Performance
The performance of the Betdaq app is impressive, as it delivers a smooth gambling experience for both novices and seasoned bettors. The developers have focused on creating a well-engineered, stylish, and reliable app that strikes the perfect balance between aesthetics and functionality. Users can expect fast loading times and a reliable connection when using the Betdaq mobile app, making betting on the go a convenient and enjoyable experience.
Betting Markets and Options
Sports Betting
At Betdaq, punters can find a reasonable selection of sports betting markets to wager on. Popular sports such as football, cricket, tennis, basketball, golf, and horse racing are well-covered. Additionally, events like greyhound racing are also available. Betdaq offers competitive odds, which can be even better than those found at traditional bookmakers.
In-play and Live Betting
In-play betting or live betting is an essential feature of any modern betting platform. Betdaq provides an extensive range of in-play betting markets, especially for sports like football and cricket. In-play betting allows punters to place bets on events as they unfold, giving them the chance to capitalize on the ever-changing odds.
Other Betting Options
Besides traditional sports betting, Betdaq also caters to more niche interests by offering betting markets on politics and other special events. On top of that, the platform allows users to place lay bets, which means betting against a particular outcome occurring. This feature increases the range of betting options available to punters, making Betdaq a versatile choice for various betting preferences.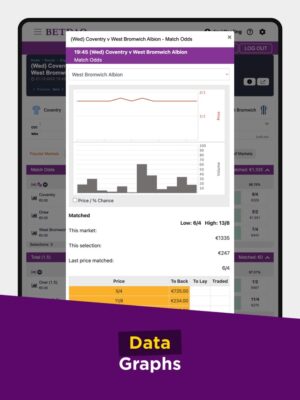 Deposits and Withdrawals
Payment Methods
At Betdaq, a variety of reliable payment methods are available for users to choose from. These include popular credit and debit cards such as Visa and Mastercard, as well as e-wallet options like PayPal, Skrill, and Neteller.
For those who prefer more traditional methods, bank transfers are also accepted. This range of options ensures a convenient and secure experience for users when it comes to managing their deposits and withdrawals.
Transactions
In order to accommodate various bettors, Betdaq offers different transaction limits depending on the chosen payment method. Most methods have a minimum deposit limit, ensuring that players can start betting with just a small investment. The processing time for deposits is usually instant, allowing users to begin betting immediately. For withdrawals, the processing time varies between different methods, with e-wallets typically offering faster payouts than debit cards or bank transfers.
Here are the key details for some of the most popular payment methods:
| Payment Method | Minimum Deposit | Deposit Time | Withdrawal Time |
| --- | --- | --- | --- |
| Visa/Mastercard | £10 | Instant | 2-5 days |
| PayPal | £10 | Instant | 1-2 days |
| Skrill | £10 | Instant | 1-2 days |
| Neteller | £10 | Instant | 1-2 days |
| Bank Transfer | £10 | 1-3 days | 2-5 days |
Payout and Return
When it comes to payout and return, Betdaq aims to provide a transparent and efficient service. Users need to be aware of the 2% commission that applies to winning bets, which is relatively low compared to other betting platforms. This competitive commission rate allows users to maximise their returns and enjoy a better overall gambling experience.
In summary, Betdaq offers a range of safe and convenient payment methods, flexible transaction limits, and quick processing times for deposits and withdrawals. By ensuring a smooth process for managing deposits and payouts, Betdaq caters to the needs of various bettors, providing an enjoyable betting experience on their platform.
Customer Support
Betdaq provides reliable customer support services to its users, ensuring they have a smooth experience while using the app. The primary support channels for Betdaq customers are live chat, email support, and phone assistance.
One of the most appreciated aspects of Betdaq's customer support is their live chat service. Available from 9 am to 8 pm Monday to Saturday and 9.30 am to 8 pm on Sundays, live chat offers a quick and efficient way for users to get their queries addressed. The friendly and knowledgeable customer support representatives ensure that concerns are resolved promptly without any hassle.
In addition to live chat, Betdaq offers email support for those who may prefer a written form of communication. Users can send their queries to the customer service team and expect to receive a clear and well-informed response within a reasonable time frame.
For customers who want to speak directly with a customer service representative, Betdaq also provides phone support. The customer service phone lines are open Monday to Friday, from 9 am to 7:30 pm; Saturday, from 9 am to 7:30 pm; and Sunday, from 9:30 am to 7:30 pm. Even outside of these hours, a limited phone support service is available between 8 pm and 8 am each day.
Users have praised Betdaq's customer support services for their responsiveness, professionalism, and effectiveness. The various support channels cater to the different preferences and needs of users, ensuring that help is never far away, regardless of the issue at hand.
Commission and Rates
The Betdaq app offers a betting exchange platform for users interested in better odds and more control over their bets. One important aspect to consider when using Betdaq is the commission rate, which they charge on net winning bets. On this platform, users can expect a 2% commission rate on their winnings, making it competitive when compared to other exchanges.
The low commission rate offered by Betdaq is quite appealing, especially considering the 100 day 0% commission offer for new customers. This promotion offers users a chance to experience the platform without incurring any commission charges at all, making it a noteworthy feature to consider when comparing Betdaq to other betting exchanges.
It is essential to remember that the 2% commission rate is only applied to net winning bets. Therefore, users will not face commission charges when they lose bets. This is a standard practice across betting exchange platforms, ensuring that users only pay commission on their net gains.
Betdaq's commission structure is praised for being more generous than some other exchanges, making it an attractive option for users focused on keeping commission costs down. The low commission in addition to the extensive variety of betting markets available on the Betdaq platform makes it an option worth exploring for those interested in sports betting.
In summary, Betdaq offers a competitive commission rate of 2% on net winning bets, coupled with an initial 100 day 0% commission promotion for new customers. This structure positions the platform as an attractive choice for users seeking lower commission rates while still accessing a wide range of betting markets.
Responsible Gambling
Betdaq, as a reputable online betting platform, takes responsible gambling seriously. They are committed to ensuring that their users maintain control over their gambling activities and do not engage in harmful behaviour. To support their users, Betdaq provides a range of tools and resources.
One of the measures Betdaq has in place is the option for users to set their own limits. This helps prevent excessive spending and encourages a balanced approach to gambling. By allowing customers to control their spending, Betdaq demonstrates a genuine concern for their users' welfare.
In addition to personal limits, Betdaq also offers the option for users to self-exclude from the platform altogether. This means that the user will no longer receive any marketing materials from Betdaq, and the company will take all reasonable measures to ensure the user cannot access the platform during the exclusion period. By offering self-exclusion as an option, Betdaq acknowledges the potential pitfalls of gambling addiction and offers a way for users to take a step back from their activities, if necessary.
To further support responsible gambling, Betdaq provides helpful tips and resources on their website. These can assist users in recognising problematic gambling behaviour and identifying ways to regain control. This information helps to empower Betdaq customers with the knowledge they require to enjoy their online gambling experience responsibly.
In summary, Betdaq displays a genuine commitment to responsible gambling practices, ensuring that their users are well-informed and equipped with the tools necessary to maintain a healthy relationship with online gambling. By providing personal limits, self-exclusion options, and vital resources, Betdaq demonstrates their dedication to the well-being of their customers.
Frequently Asked Questions
What are the main features of the BETDAQ app?
The BETDAQ app is well-engineered, stylish, and reliable, offering an ideal balance between aesthetics and functionality. As a sportsbook, BETDAQ serves bettors of varying skill levels, with the app providing a smooth gambling experience for both novices and beginners. The app features live video coverage of various events, ensuring users remain up-to-date with the latest happenings in the sports world. Moreover, the app includes an extensive help section, answering frequently asked questions and assisting users in understanding exchange betting and other BETDAQ-related topics.
How does BETDAQ compare to Betfair Exchange?
BETDAQ, as the world's second-largest online betting exchange, is often compared to the biggest exchange – Betfair. Although Betfair has a larger market share, BETDAQ strives to offer competitive features and promotions to its users. For example, BETDAQ offers a 0% commission deal for new users, allowing them to enjoy their first 100 days on the site without having to pay the standard 2% exchange commission fees. While the overall user experience may differ between the two platforms, BETDAQ still provides a decent platform for bettors looking for an alternative to Betfair's exchange.