Betting on the Kentucky Derby is an annual tradition that attracts horse racing enthusiasts from all over the world. The Kentucky Derby is the first leg of the American Triple Crown, and it is widely regarded as one of the most prestigious horse races in the world. The race takes place on the first Saturday in May at Churchill Downs in Louisville, Kentucky.
For those who are new to betting on horse racing, the Kentucky Derby can seem overwhelming. However, with the right knowledge and preparation, betting on the Kentucky Derby can be a fun and exciting experience. There are many different types of bets that can be placed on the race, from simple win bets to more complex exotic bets like trifectas and superfectas. It is important for bettors to understand the different types of bets and how they work before placing their wagers.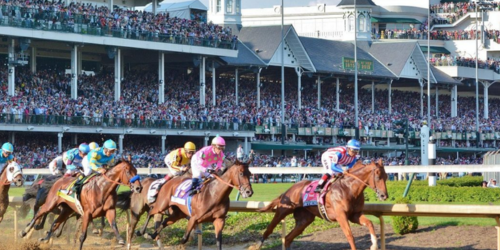 Understanding Kentucky Derby Betting
The Kentucky Derby is one of the biggest horse racing events in the world, and betting on the race is a popular pastime for many. Understanding the different betting options and how to maximise your opportunities is key to having a successful betting experience.
Choosing the Best Betting Sites
Before placing any bets, it's important to choose a reputable and trustworthy betting site. Look for sites that are licensed and regulated by reputable authorities, such as the UK Gambling Commission. Additionally, consider factors such as the site's user interface, customer support, and available payment methods.
Maximising Betting Opportunities
There are a variety of betting options available for the Kentucky Derby, including straight bets, exacta, trifecta, and superfecta. Straight bets are the simplest option, with win bets, place bets, and show bets being the most common. Exacta bets require picking the first and second place horses in the correct order, while trifecta bets require picking the first three horses in the correct order. Superfecta bets require picking the first four horses in the correct order.
To maximise your betting opportunities, consider placing daily double, pick 3, pick 4, pick 5, or pick 6 bets. These bets require selecting the winners of multiple races, and can result in larger payouts.
Exploring Other Sports Betting Markets
In addition to betting on the Kentucky Derby, many sports betting sites offer a variety of other horse racing and sports betting markets. Consider exploring these markets to find additional betting opportunities and potentially increase your winnings.
Overall, understanding the different betting options and choosing a reputable betting app or site are key to having a successful Kentucky Derby betting experience. By maximising your betting opportunities and exploring other sports betting markets, you can increase your chances of winning big on race day.