Racing Post App - Key Features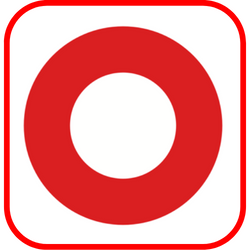 Key Features Of The Racing Post App
Best For Racing News
The Racing Post has all the racing news you could ever need. They post many articles every day and are always at the front of any breaking news.
Fast Results & Notifications
Get the results of selected races quicker than other apps. The quick results section tells you the winner almost instantly as the race finishes.
i0s & Android
The app is seamless between iPhone, iPad and Android. It delivers all the main features of the website to your phone. Subscriptions are available for premium content.
The racing post app offers users hot tips, smart racecards, informative runner files, rapid racing results, exclusive bet offers, and a clever race predictor.
Whether you're an avid fan of horse racing, or just want to place a few bets here and there, the app gives you every opportunity to find key racing information, while learning more about runner profiles.
The addition of multiples on this app allows you to make a choice from an array of multiple bets through William Hill/Ladbrokes, including trebles, doubles, and trixies, all the way up to Lucky 63s. This app has had more than 100,000 downloads on Android.
Why Use The Racing Post App?
---
Billed as the world's most popular free horse racing app, it's fair to say the Racing Post app has an awful lot to offer.
It's designed to appeal to the casual punter and seasoned gambler, high roller and those who put just a few quid on each week.
The app is fully customisable and comes with a range of great features. 
---
Racing Post App Review
---
As a general, all-around horse racing app, it's hard to go wrong with this one. You get tips for today's races, and live updates and it's easy to bet directly through the app.
Here's a look at some of the main features, and you can also take a look at the Racing Post TV advert below too.
Racing Post-App TV Advert
---
Raceday Live
---
While some apps leave you having to come out of them to find out what's actually happening around the country, the Racing Post app supplies users with useful information at all times through its race day Live function.
This keeps punters up-to-date with the latest betting intelligence. Expect everything you could ever want, from statistics and news to results and live updates from the racecourse. This is customisable also so you should be able to get hold easily of all the key information and intelligence you need to make the right bet.
Racecard layouts can be modified to suit what you find most important, whether it's the horse's RPR, Top speed rating, age, weight, trainer or jockey. It is also possible to view a horse's last eight race performances and look at Racing Post comments about each horse's chance.
Betting
---
Our favourite feature about the app is the ease with which you can place bets. Racing Post has teamed up with Paddy Power, Ladbrokes and William Hill to allow users to bet via the app using their existing account.
You can place both single and multiple bets without leaving the app as the three bookies are both fully integrated. All you need to do is log into your existing account in the Accounts section of the app. New customers can also claim some decent welcome bonuses when they first start placing bets.
---
Bet to View
---
If betting live through the app isn't enough, you can even watch your race via the Racing Post app! It's dead simple – bet at least a pound and your race will be streamed live to your iPhone. It helps to be in a WiFi area to get the best feed, but 3G works fine if you don't mind the cost.
Streams are available from all of Racing UK's courses including Aintree, Cheltenham, Epsom, Newmarket and Sandown. And now you can watch any UK and Irish race as long as you have a pound riding on it with Bet & View.
Predictor and Tipping
---
Need a bit of help deciding which horse to bet on? The Racing Post app has it covered with the Predictor function, which shows an animation of the placings in any race based on Racing Post stats and ratings. It's all very fancy and based on algorithms, but it is more a nice bit of fun than anything that you'd want to stake your mortgage on.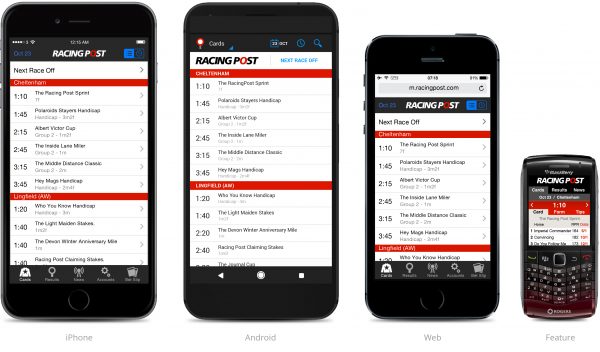 Nevertheless, the Racing Tips tab is a very handy addition. Tap on this in your in-app race card to see how many times each horse has been tipped by leading experts and publications. This includes the likes of Racing Post Ratings, Top Speed ratings and pundits writing in major newspapers like The Times, Telegraph and Guardian. Racing Post's own Diomed verdict is also included.
Other Horse Racing App You May Like