***COMPETITION HAS ENDED AND PRIZES HAVE BEEN DISTRIBUTED***
From time to time we offer a Betshare competition out to our social community offering you the chance to win great prizes or gain credit for your tipping skills. We have given away prizes such as a signed, framed Messi shirt, a signed Pele boot and many more to lucky winners across the UK. It's always worthwhile checking out our Twitter feed every now and then to see if there is a live competition you could be getting involved in. It will also provide you with informed guidance towards that day's racing and football action. This page will also be updated regularly to reflect the competition that is currently live and available. Check out below for the latest Betshare competition.
Betshare competition June 2017
We ran a competition earlier in June whereby you had to guess the winner of the Epsom Derby and the Champions League final result. Despite a fair few entries, nobody correctly predicted either result. With an outsider winning the Derby and a rare five-goal thrilling football final it is hardly surprising. Due to the fact, that nobody predicted the results we don't feel it justifiable to hand out the bonus bets. Instead, we have decided to roll the competition over to Royal Ascot towards the end of June. Due to the football season finishing, we will be picking two races for the Royal Ascot festival for you to predict the winners in. The two races will be
Ascot Gold Cup – Thursday 22nd June
Diamond Jubilee stakes – Saturday 24th June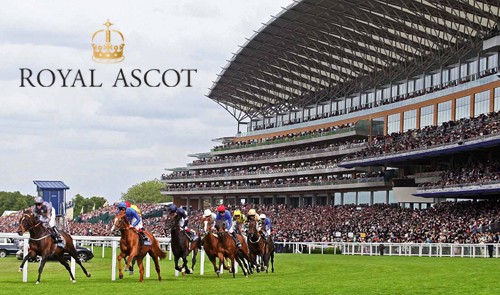 Same sort of scenario in relation to the prizes on offer.
£50 bonus bets for the first entry
5 x £10 bonus bets available the for the closest predictions away from the winning entry (must have one correct result)
If you get one selection correct we will then look at where your second selection finished determining who wins the £10 bonus bet prizes.
the races that you will need to predict will be announced in the coming days on this blog and through our, Twitter handle so keep tuned over the next week to make sure you get your entry in nice and early.
In order to offer these prizes, we have collaborated with Bet365 who have generously provided us with the bonus bets for you to win. To qualify for the prize you will need to be a bet365 account holder. The prize will not be offered to you if you do not have a functional bet365 account prior to the announcement of the winning entry, so be sure to register for one prior to the events mentioned. You can register for a bet365 account from the link below.
Register for a bet365 account here
Only one entry per person. There is also no need to provide any account details on your tweet or email, we will notify winners through either the email address or twitter handle, depending on how they entered. The only information required will be your predictions for both events.
It is also worth noting that the bonus bets prizes will have a three times rollover requirement attached.
Good luck.
If you need further information on bet365 before committing to an account feel free to do your own research on them but they come highly recommended from us and are our number one choice online bookmaker.
Terms and conditions apply as always and all these can be found from the bet365 site. (accessible from the link above)