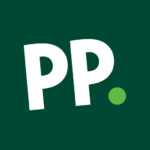 The Paddy Power app has been designed to provide a user-friendly interface for both new and seasoned punters. It offers a wide range of sports markets, in-play betting, and an intriguing bet builder function, allowing users to combine multiple bets into a single wager. However, does it truly stand out in the crowded landscape of mobile betting services?
To ensure a comprehensive review, we will explore the app's performance, security, and responsiveness, as well as consider customer feedback and ratings. By the end, readers should have a clearer understanding of whether Paddy Power is a suitable choice for their mobile betting needs.
Overview of Paddy Power App
Paddy Power is a well-known Irish bookmaker that was founded in 1988 following a merger of 40 shops from three bookmakers. Over the years, the company has expanded into the online betting sphere, offering a mobile betting app for punters to place bets on various sports events. The Paddy Power app is compatible with both iOS and Android devices, allowing users to enjoy a seamless betting experience on the go.
The user interface of the App is designed to be intuitive, making it easy for users to navigate and find their desired sports events or offers. The app offers an extensive range of sports markets, including football, tennis, horse racing, and many more. Furthermore, Paddy Power is known for its tongue-in-cheek approach to marketing, which provides an entertaining and engaging experience for users.
In addition to sports betting, the app also incorporates a casino section, offering a wide selection of games for users to enjoy, including slots, blackjack, and roulette. This diversifies the app's offerings and provides users with a comprehensive betting and gaming experience within a single platform.
Users have generally given mixed reviews about the Paddy Power app, with some appreciating its user-friendly interface and extensive sports market offerings, while others express concerns over account issues and customer service handling. However, it is essential to note that experiences may vary between individuals, and one user's experience may not necessarily reflect the overall quality of the app.
To summarise, the Paddy Power app is a user-friendly and feature-rich platform for punters looking to enjoy betting on a variety of sports and casino games. The app offers competitive odds, a diverse selection of markets, and an engaging interface, making it an attractive option for many bettors.
User Experience
Navigation
The Paddy Power mobile app offers a user-friendly experience on both iOS and Android platforms. The app's layout is designed with convenience in mind, ensuring that users can easily navigate through the sports betting markets, casino games, and special promotions. The app features a clean design and a well-organized menu system. This allows users to quickly locate their desired betting events and seamlessly place their bets.
In addition, the app features a responsive search function that further simplifies the navigation process for users. This search feature allows them to quickly find their desired markets by entering the name or keywords.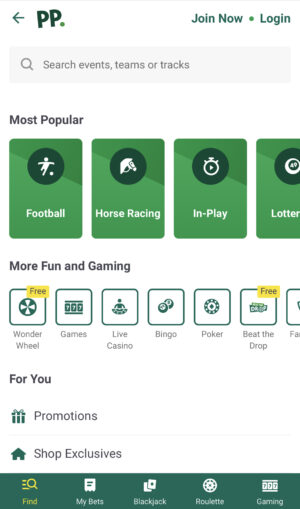 Security
When it comes to security, Paddy Power takes it very seriously. The app employs robust encryption and security protocols to protect users' personal and financial information from fraud and malicious activities. Users can rest assured that their data is securely transmitted and stored. Additionally, Paddy Power is licensed and regulated by trusted regulatory bodies in the industry, ensuring that the app adheres to strict security measures and operates in a transparent manner.
The app also offers various security features, such as fingerprint and Face ID login options on compatible devices. These additional security measures provide users with an added layer of protection while accessing their accounts and placing bets. Furthermore, Paddy Power has a dedicated customer support team available to assist users with any security concerns or account-related issues that may arise while using the app.
Sports Betting Features
The Paddy Power app offers a wide array of sports betting features to cater to the needs of different punters. In this section, we will explore some of the key features including In-Play Betting, Bet Builder, and Match Odds.
In-Play Betting
In-Play Betting is a popular feature among sports betting enthusiasts, and Paddy Power has an efficient and user-friendly live betting service. Covering a vast range of sports such as football, cricket, golf, rugby, and even esports, the app allows punters to place bets while the event is taking place. Football leagues like Premier League, La Liga, Serie A, Bundesliga, and Ligue 1 are well-represented in the Paddy Power app, ensuring a variety of options for avid football fans.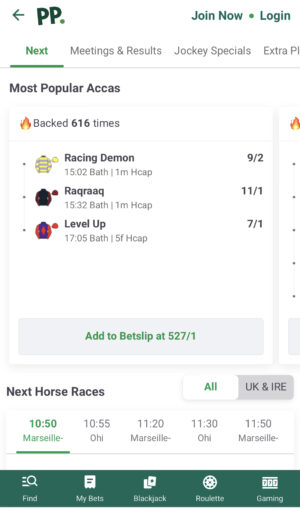 Bet Builder
The app includes a Bet Builder feature which allows users to create personalised bets from multiple markets within a single event across a range of sports. This feature offers a high level of customisation, enabling punters to combine selections on a single bet slip for events such as horse racing, greyhound racing, and other popular sports like rugby, darts, cycling, and American football. The app also includes bets on non-sporting events like politics and entertainment, expanding the options for its users.
App's Markets
The app excels in providing a wide range of markets, catering to punters across the world. Its extensive selection of sports and events ensures that users have plenty of options for their betting needs. In addition, the platform offers competitive odds, which amplifies its attractiveness to customers.
One of the app's most remarkable features is its diverse list of available markets, spanning major sports like football and horse racing, as well as niche markets such as snooker and darts1. This wide variety further enhances Paddy Power's appeal, as it caters to the distinct preferences of different users.
Another noteworthy aspect of the app's markets is the presence of special and non-sporting events for betting2. These may include popular TV shows, political elections, and even novelty markets such as predicting the winner of a reality show. This bold and versatile approach is consistent with Paddy Power's reputation for its quirky and tongue-in-cheek style.
Within the sports betting markets, users can find an array of betting options. For example, football fans can not only bet on match outcomes but also indulge in various prop bets, such as first goalscorer and correct score predictions. This diversity of options ensures that punters remain engaged and interested throughout the betting process.
To sum up, the Paddy Power app delivers an impressive array of betting markets catering to a global user base. With its wide selection of sports, events, and betting options, Paddy Power positions itself as a strong contender in the competitive world of online betting.
Payment Methods
Paddy Power offers a variety of payment methods for its customers, making it easy for users to deposit and withdraw funds from their accounts. This section will provide an overview of the different payment methods available on Paddy Power's app.
Deposits
Depositing funds into your Paddy Power account is quite straightforward, with the app offering multiple options to suit user preferences. Here are the most common deposit methods:
Neteller: A popular e-wallet service that allows you to deposit funds swiftly and securely.
Skrill: Another widely used e-wallet option, providing similar features to Neteller.
PayPal: A well-known online payment service, offering easy and secure deposits.
Paysafecard: A prepaid card option, ideal for users who prefer not to share their bank details directly with Paddy Power.
With all these options, the minimum deposit amounts vary, but most require a minimum deposit of £5 or £10. However, Paddy Power's app makes it easy for users to find all the necessary details concerning each payment option, including any associated fees, deposit limits and processing times.
Withdrawals
When it comes to withdrawing your winnings from Paddy Power, there are several available options, aiming to ensure a smooth and convenient process. Here are the most frequently used withdrawal methods:
Neteller: Allowing for quick and secure withdrawals from your Paddy Power account directly to your e-wallet.
Skrill: Similar to Neteller, provides an easy way to move funds from your betting account to your e-wallet.
PayPal: Another efficient means of withdrawing money, with processing times generally ranging from a few hours up to 24 hours.
Bank Transfer: A traditional method, which might take slightly longer than e-wallet withdrawals, usually within 2-3 business days.
It's important to note that withdrawal times may vary depending on the chosen payment method, with e-wallets generally providing quicker access to funds than bank transfers. Additionally, Paddy Power might have minimum and maximum withdrawal limits, which vary according to the selected option. The app's help centre provides detailed information on the specifics of each withdrawal method, assisting users in making informed decisions when cashing out their funds.
Paddy Power's app also features a Cash Out option, allowing users to secure a profit or minimise losses by settling bets early before the final outcome is determined. This feature is generally available for single and accumulator (Acca) bets, enhancing the overall betting experience for Paddy Power's users.
Casino Games
Live Casino
Paddy Power Casino offers a variety of live casino games that cater to different player preferences. The live casino section includes interactive games such as blackjack, roulette, and baccarat, allowing players to engage with real-life dealers in real-time. These live dealer games are designed to simulate the atmosphere and excitement of a traditional casino gaming experience. The inclusion of high-quality video streaming enhances the immersion, making players feel as if they are at an actual casino table.
Slot Games
In addition to live casino games, Paddy Power Casino provides a diverse range of slot games for players to choose from. These slots include popular titles, classic three-reel machines, and innovative video slots with various themes and bonus features. With their unique designs and engaging gameplay, players can find a slot game that suits their preferences and skill level. The casino is known to offer slots with a wide range of RTP (Return to Player) percentages, ensuring that players have a fair chance of winning.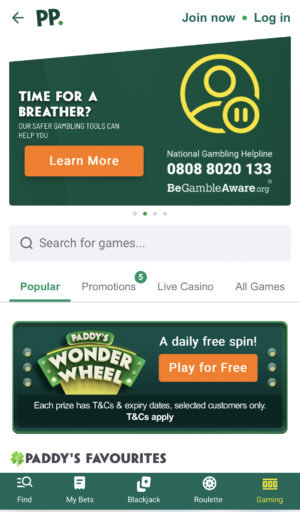 One appealing aspect of Paddy Power Casino's slot selection is the availability of several progressive jackpot games. For those seeking the potential for life-changing wins, these slots offer attractive opportunities. By regularly updating and expanding their game selection, Paddy Power Casino ensures an engaging and fresh gaming experience for all players.
In summary, Paddy Power Casino presents an impressive selection of live casino table games and slot games to appeal to a variety of player preferences. With a user-friendly interface, engaging gameplay, and fair RTP percentages, the casino continues to build a strong reputation among online gaming enthusiasts.
Paddy Power's Other Services
Paddy Power is known for providing a diverse range of betting services, which include Paddy Power Poker and Paddy Power Bingo, among others.
Paddy Power Poker
Paddy Power Poker is an excellent platform for poker enthusiasts who want to try their hands at various poker games and tournaments. The user-friendly interface, straightforward navigation, and a wide array of games make Paddy Power Poker a popular choice among seasoned and novice poker players alike. In addition to the classic Texas Hold'em, Omaha, and Stud Poker offered, the platform features specialised tournaments such as Sit & Go events, freerolls, and satellite games for larger poker events. Players can also enjoy the benefits of the Paddy Power Poker loyalty programme, which rewards regular players with points that can be converted into cash or tournament entries.
Paddy Power Bingo
For those who enjoy bingo games, Paddy Power Bingo offers an exciting range of options to suit all preferences. The platform provides traditional 75-ball and 90-ball bingo games, as well as unique game variants like Rainbow Riches Bingo, Deal or No Deal Bingo, and Age of the Gods Bingo. These speciality games bring innovative features to classic bingo gameplay, adding extra excitement for players. Paddy Power Bingo is easily accessible on both desktop and mobile devices, ensuring seamless gaming experiences for bingo lovers on the go.
Furthermore, Paddy Power introduces a feature called Whatoddspaddy. This unique offering allows bettors to request odds on specific events and markets that might not be available on the main platform. By sending their requests via social media, players can enhance their betting experiences and enjoy personalised markets tailored to their preferences. Ultimately, Paddy Power's range of services, including Poker, Bingo, and Whatoddspaddy, cater to a broad audience of betting enthusiasts and contribute to the platform's overall appeal.
Paddy Power's Accreditations
Paddy Power is a reputable and well-established bookmaker with a strong presence in the UK and Ireland. Founded in Dublin, this gambling company has built a solid reputation over the years for its wide range of betting services, engaging promotions, and occasional use of tongue-in-cheek humour.
As a licensed and accredited operator, Paddy Power adheres to strict regulations set by various gambling authorities, ensuring fair play for all customers. One of Paddy Power's most notable accreditations is their licence from the Malta Gaming Authority (MGA), a highly respected regulator within the online gambling industry. The MGA licence is an indication that Paddy Power maintains high standards of player protection, responsible gambling practices, and financial security.
In addition to its MGA licence, Paddy Power is also regulated by the UK Gambling Commission, which sets stringent guidelines for operators targeting the UK market. This accreditation provides an additional layer of trust for UK customers, as the Gambling Commission ensures that operators act responsibly and transparently in all aspects of their services.
Paddy Power consistently receives positive feedback in various Paddy Power reviews, with customers praising their innovative betting markets, user-friendly platform, and reliable customer support. Their mobile app has also gained attention for its intuitive design, making it a popular choice for bettors on the go.
New users can take advantage of Paddy Power's promo codes when registering their account, granting access to various promotions, free bets and bonus offers. These promo codes change periodically, so keeping an eye on their promotions page or signing up to their newsletter can help players stay informed about the latest deals.
In conclusion, Paddy Power's accreditations from respected gambling authorities like the Malta Gaming Authority and the UK Gambling Commission, coupled with positive customer feedback, attest to the high level of service and trustworthiness provided by this established bookmaker.
Customer Service
Live Chat
Paddy Power offers a live chat feature for customers seeking immediate assistance. This feature is available on both the website and the app, making it convenient for users to access support while placing bets or browsing through different pages. The live chat service aims to address queries and issues quickly, although waiting times may vary depending on the number of customers seeking help.
Email
For matters that require more in-depth attention or are not urgent, customers can contact Paddy Power's customer service team via email. Users can find the email address in the Help Centre, which also provides a comprehensive repository of articles and guides covering common issues and frequently asked questions. Responses through email may take longer than live chat, but the support team strives to resolve queries efficiently and thoroughly.
Twitter
Paddy Power also offers Twitter as a means of customer support. Users can tweet their enquiries to Paddy Power's official Twitter account, and the customer service team will try their best to assist promptly. This option is particularly useful for general queries or sharing feedback about the app as it provides a public platform for interaction.
The Paddy Power app ensures that customers have access to various avenues of support, including live chat, email, and Twitter. Adhering to their set T&Cs and providing clear, knowledgeable assistance are important aspects of the company's customer service approach. By maintaining a confident and neutral tone, Paddy Power aims to make the overall user experience more enjoyable and stress-free for its customers.
Frequently Asked Questions
Is the Paddy Power app secure and trustworthy?
The Paddy Power app is designed with security in mind, ensuring your personal and financial information is protected. They use advanced encryption technology to safeguard your data. Furthermore, Paddy Power is a well-established company with a strong reputation in the industry, indicating that the app should be trustworthy.
How does the app compare to other betting apps like Bet365?
While both Paddy Power and Bet365 provide a good mobile betting experience, there are some differences. Paddy Power is known for its entertaining approach and unique promotions, whereas Bet365 is more focused on a wide range of sports and in-depth coverage. However, the overall user experience with both apps is smooth and efficient.
What are users saying about Paddy Power on Trustpilot?
Users on Trustpilot give Paddy Power mixed reviews. Some have praised the overall user experience and customer support, while others have reported issues with account management and withdrawals. It is essential to read multiple reviews to get a comprehensive understanding of user experiences.
Are there any known issues with payouts or withdrawals on the app?
There have been some users reporting issues with payouts and withdrawals. However, it's worth mentioning that these could be isolated incidents or specific to individual situations. In any case, always read and understand the terms and conditions related to payouts and withdrawals before using the app.
What is the Wonder Wheel feature, and has anyone won it on the Paddy Power app?
The Wonder Wheel is a promotion unique to Paddy Power, where users can spin a wheel for daily rewards and bonuses. It is a fun and engaging way to participate and potentially win extra betting credit or free bets. While we cannot provide specific information on individual winners, the Wonder Wheel has proven to be popular among users.
Can I play slots and other casino games on the Paddy Power app?
Yes, you can play slots and other casino games on the Paddy Power app. They offer a range of games, including slots, table games, and live casino experiences. As mentioned in the Paddy Power review 2023, the app provides a user-friendly and competitive mobile casino service.