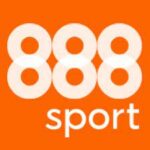 The popularity of mobile betting continues to grow, with apps like 888sport becoming a prime choice for sports enthusiasts looking for a seamless experience from placing bets to accessing live events. The 888sport app offers a user-friendly platform where both new and seasoned punters can enjoy a wide array of sports and betting markets. In this review, we will delve into the features of the 888sport app, its bonuses and promotions, and customer support, to provide an insightful and comprehensive overview.
888sport app caters to diverse interests, whether it's football, table tennis, or esports. The app excels in its In-Play Betting feature, offering an extensive selection of live markets across all sports categories. The flexible Cash Out option enables users to decide whether to stick with their bets or make changes based on match progress and potential winnings. This adaptability is a significant asset for bettors who appreciate having more control over their betting decisions.
New users can expect to receive attractive bonus offers, such as getting £30 in Free Bets when they place their first bet of £10 or more. Additionally, the app hosts a free-to-play football predictor game called "Up for 8", which presents an engaging opportunity to compete for £8k and weekly Free Bets. This makes the 888sport app an appealing platform for both seasoned bettors and newcomers who are keen to explore the world of sports betting via their mobile devices.
Overview of the 888sport App & Site
https://www.youtube.com/watch?v=aLs62IhdCA8&embed=true
User Interface and Navigation
The 888sport app is designed with a clean and user-friendly interface, making it easy for users to navigate through various betting markets. The app is available as an Android betting app and i0s app, ensuring compatibility for a wide range of users. With the app's smooth performance and quick loading times, users can easily find and place bets on their desired sports events with minimal hassle.
Registration Process
Signing up for an account on the 888sport app is a straightforward process. Users can simply download the app onto their iPhone or Android device, select the option to create a new account, and provide the required details. Upon completing the registration process, new users are typically eligible for a welcome bonus, which they can use on their first sports bet.
Betting Markets Covered
As a reputable sportsbook, the 888sport app offers an extensive selection of betting markets. Users can explore various sports such as football, horse racing, tennis, cricket, and many more. In addition to popular sports, the app also covers more niche markets, catering to a diverse range of preferences. The app also features live streaming of UK and Irish racing events for users with a minimum bet of £1.
Pro's and Con's of the 888sport App
Pro's:
Clean and user-friendly interface
Available on both iPhone and Android devices
Wide range of betting markets
Live streaming of UK and Irish racing
Con's:
Some users may experience occasional glitches during peak hours
Limited in-play betting options compared to competitors
The 888sport app offers a solid platform for sports bettors who are looking for a reliable and user-friendly online gambling experience. With its extensive range of markets and compatibility with both iPhone and Android devices, users can enjoy a quality sportsbook experience on the go, regardless of their preferred device.
Customer Service Experience
At 888sport, customer service plays a vital role in the overall experience of the platform. Focusing on providing support for existing customers, the brand aims to offer assistance in multiple ways, such as live chat, email, and telephonic communication. This section will discuss the different aspects of the customer service experience at 888sport, alongside an overview of their security and licensing.
Security and Licensing
As a reputable online betting platform, 888sport prioritises security and holds the necessary licences to operate in various jurisdictions. The brand uses advanced encryption technology to protect user data, ensuring confidentiality and safety throughout the betting process. Licensed by the UK Gambling Commission and Gibraltar Betting and Gaming Association, 888sport abides by strict regulations and guidelines, which further enhances the credibility of their services.
Moving on to the different customer support options, the 888sport app facilitates queries and concerns via three primary channels:
Live Chat: Available 24/7, live chat is a convenient and instantaneous method to receive assistance. Users can connect with a customer support representative who can efficiently handle any issues or inquiries that may arise. This channel is particularly beneficial for urgent matters and quick resolutions.
Email: Existing customers have access to a dedicated email address wherein they can send their questions, concerns, or feedback. Though responses may not be as immediate as live chat, email serves as a reliable alternative for those seeking detailed explanations or addressing non-urgent matters.
Telephone Support: For users who prefer verbal communication or have complex queries, 888sport also provides telephonic assistance. Customers can call a designated helpline and speak directly with a support agent for personalised guidance and efficient problem-solving.
In conclusion, the 888sport app offers a comprehensive customer service experience, ensuring that users have access to multiple avenues of support at any given time. By consistently prioritising security, licensing, and customer satisfaction, 888sport continually strives to enhance the overall user experience and instil confidence in their services.
Frequently Asked Questions
What are the main features of the 888sport app?
The 888sport app offers a comprehensive and user-friendly platform for sports betting enthusiasts. This mobile app is available for both Android and iOS devices, allowing users to access a wide range of sports markets and bet types. Additionally, the app provides quick answers to frequently asked questions through its help section. For more complex queries, live chat support is available to provide assistance and ensure a smooth betting experience.
How does the 888sport app compare to other betting apps?
While the 888sport app has received high praise for its user-friendly interface and extensive sports markets, some users have reported issues with the account verification process and customer service. Compared to other well-established betting apps, 888sport may need to improve in these areas to provide a more seamless experience for its users. However, it remains a popular choice for many, with its mobile app being considered among the top apps for UK sports betting.
Is the 888sport app user-friendly and easy to navigate?
Yes, the 888sport app is designed to be user-friendly and easy to navigate, enabling users to effortlessly place bets and track their progress. With its intuitive interface, finding and interacting with desired sports markets and bet types is straightforward. Moreover, the app offers helpful resources, such as the help section and live chat support, to assist users in addressing any concerns or questions they may have while using the platform.