Welcome to my blog post outlining all of the free horse racing betting competitions I like to enter and get involved in on a regular basis.
There are not as many free games to play in the horse category as there is football, however there are still some available. Big prizes can be won if you're luck is in without having to actually risk any of your own hard earned cash.
A generous offer, I'm sure you will agree that proves to provide a lot of attention – hence why some of the larger betting companies are prepared to offer these types of competitions.
All games mentioned below are free to play. All that is required is a registered account so that users can be contacted in the event of a big win.  Here are the games I personally recommend trying out.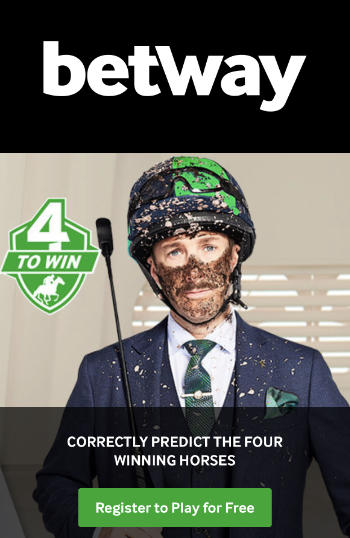 A nice simple competition here that only requires entrants to pick 4 winners from 4 selected races. There's good prize amounts as well , with a £1000 jackpot being up for grabs Sunday to Friday and a £10,000 jackpot offered on Saturdays.
To prevent multiple winners sharing jackpots a tie break question is also required to be submitted with the four picks.
The question is "What will the combined winning lengths be across the four selected races. The closest answer to the correct amount of lengths from those entrants who correctly predicted all four winners will be the overall winner, claiming the full jackpot. 
A slight bother with this game is that there is little to no information on the horses in each race. All you have to go off is horse name and odds. So if you want to increase your chances of winning, it is recommended to use other apps to do a bit of digging first in to form and ratings. 
Here's my picks for the upcoming round.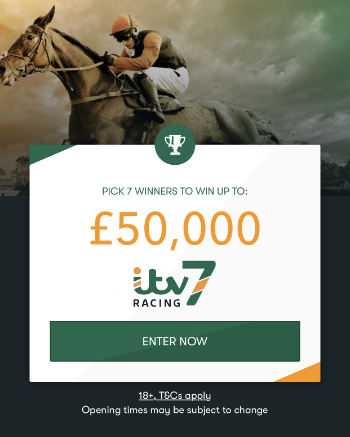 ITV7 is a frequent game that gives those that enter the chance to win up to £50,000. 7 feature races are provided and entrants must predict the winner in each featured race. Anybody who correctly predicts all 7 winners wins and collects the jackpot prize. If there is more than one winner in any given round, the jackpot amount is shared equally between them. 
If there are no winners in the round, consolation prizes are awarded to those who came closest to winning. 6 winning horses and 1 horse placing is the next best result, followed by six winning horses and a loser. This is usually what is required to be in with any hope of picking up a cash prize.
This game is a must for me and surely is to any horse racing fan who likes to watch the day's races. I play it most day personally. You can find my latest picks from the image below.
Coral Racing Super Series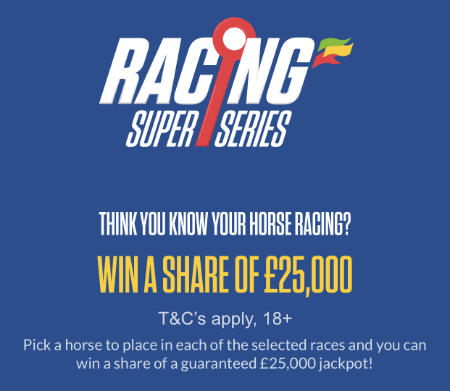 This game has been running since 17th July and is a weekly competition that guarantees a prize pool of no less than £25,000. Coral also add a further £1 to the prize pool For every entry above 25,000. So if 50,000 people enter, you can expect a prize pool of £50,000.
Winning horses aren't the focus here, it's all about picking horses that place. 7 races are selected by Coral and entrants must predict a horse from each race they fancy to finish in the placing positions. 
If a chosen horse fails to place in a given race, that entrant is knocked out of the competition and only those with placed horses in each race will remain. Get to race 7 and see your chosen horse place and you will be in with a share of the prize pool along with all other entries with 7 placed horses.
There's lots of information about each horse available here to aid users in making a more informed choice with their selections. 
A unique game that can reward very big prizes. One week saw only two winners come the end of the competition, claiming £12.5k each! Give it a go if you haven't already.
Other racing blogs you may like